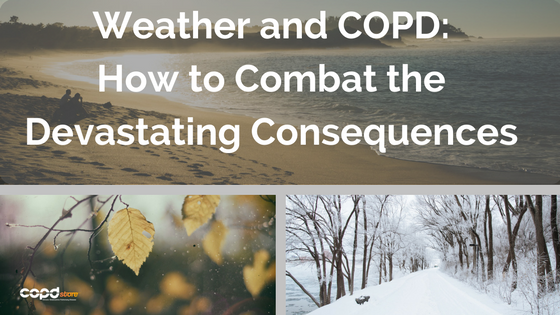 Now that summer has been wrapped up and we are in the middle of autumn, meaning winter isn't that far away. When diagnosed with a chronic respiratory disease such as COPD, weather conditions can have a huge impact on your symptoms, as well as the way you manage/treat those symptoms.
Patients, especially those recently diagnosed, are often unaware of the impact both cold and hot weather can have on their felt symptoms. As well as the similarities and differences between the affects of cold and hot weather in regard to their symptoms.
Weather changes are apart of the many factors that can trigger and exacerbate COPD symptoms, specifically, shortness of breath, cough, mucus production, as well as fatigue. Cold air, warm air, humidity, and wind can all exacerbate these symptoms.
No matter the weather conditions, you need to be extremely vigilant about how specific weather conditions affect your COPD symptoms. While taking the necessary actions to combat the affects of weather. If this is a concern of yours, which it should be, you have come to the right place.