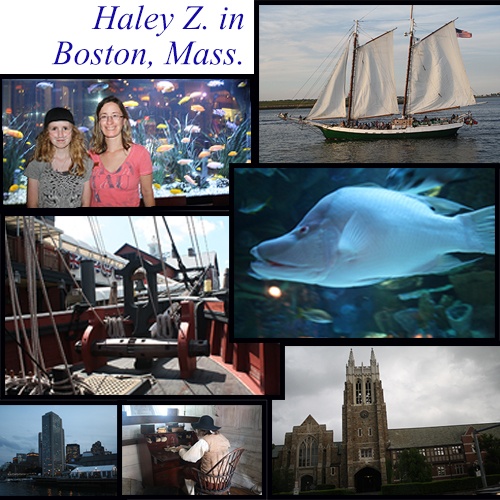 Our guest photo blogger, Haley Zickafoose shared pictures of her latest adventure to Boston. She and her mom Kerry were there to attend the 11th Annual Children's Interstitial Lung Disease Conference. At this conference parents and patients with ILD gather together with doctors and researchers to further the care and treatment of this disease.
You might remember that Haley took a SimplyGo to camp with her this summer but to see all the sites she wanted to see around Bean Town she opted for a SeQual Eclipse for maximum flexibility because of its superior battery life. Long battery life was not only great for touring the city but most airlines require 150% of battery time, and their flight was over three hours. If you need some hints about Traveling with Oxygen, you can download our travel guide for free. It has everything you need to know about flying, driving, going on a cruise, train ride, or bus trip.
Haley and her mom visited the famed, New England Aquarium. Sometimes oxygen users are reluctant to visit attractions like this because they are unsure of the accessibility. You can call ahead with any specific concerns but generally places like aquariums, zoos, and museums seek to be accessible to everyone. First of all they are non-smoking so there shouldn't be a safety issue. Secondly, according to the ADA, they are required to have alternatives to stairs, such as ramps and elevators, so pulling a concentrator around should not be an issue. Generally these attractions tend to have numerous benches and resting areas as they know they will be attended by visitors of all ages and fitness levels. It's also important to note that bag size restrictions do not apply to bags that hold medical equipment.
They also visited the site of the Boston Tea Party and some other historic buildings. You should be aware that buildings that are designated as Historic Sites are not required to adhere to ADA accessibility standards. However, in the interest of drawing as many visitors as possible, many do, if they can do so without compromising the historic value. Again, calling ahead with concerns is your best bet, there are likely some accommodations that can be made to enable you to visit without limits.
Here are Haley's photos and if you're planning a trip and have questions, you can watch travel info videos at resources.copdstore.com/videos. If you have any further questions, don't hesitate to call us at 1-800-269-0726.
New England Aquarium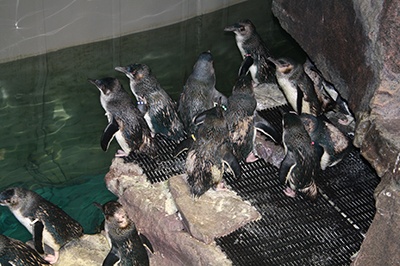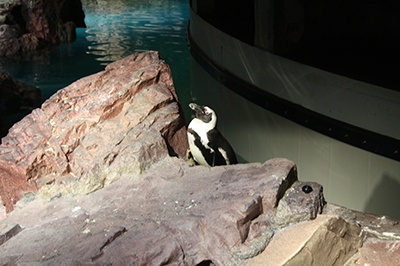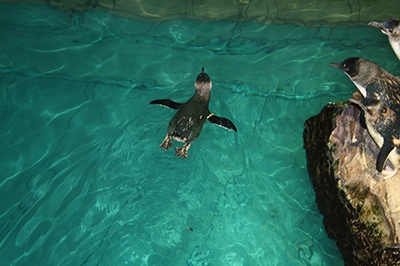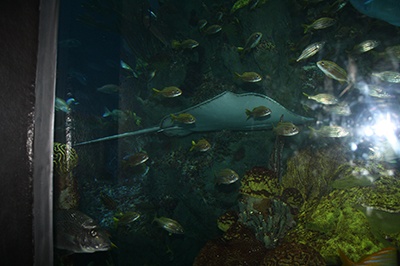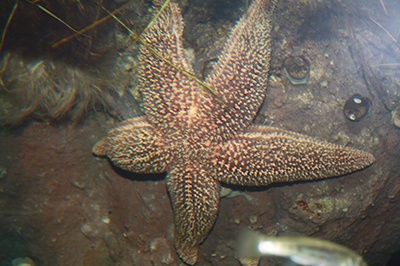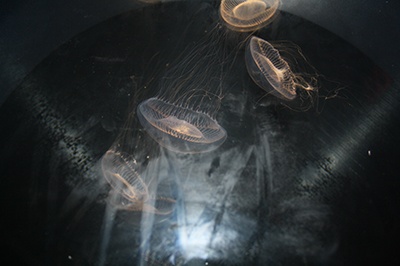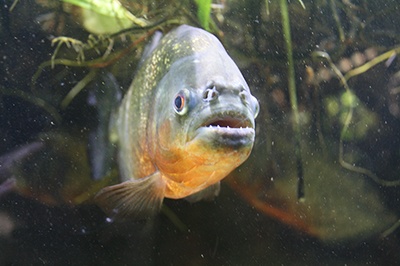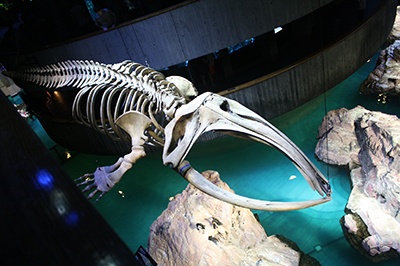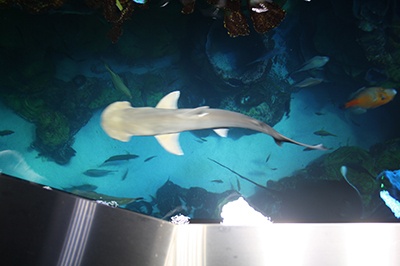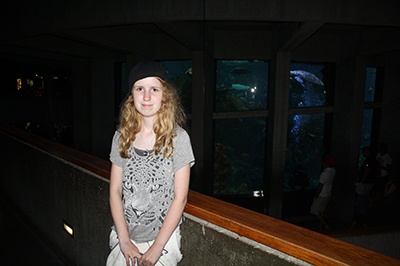 Historic Boston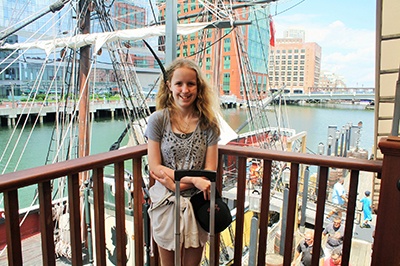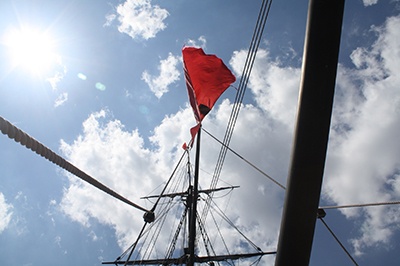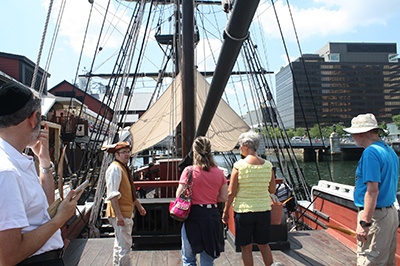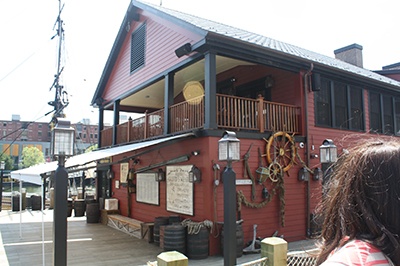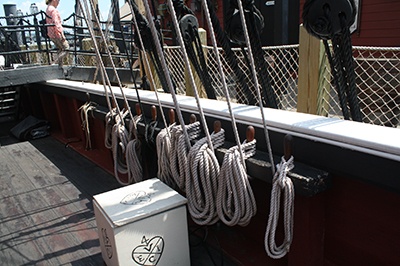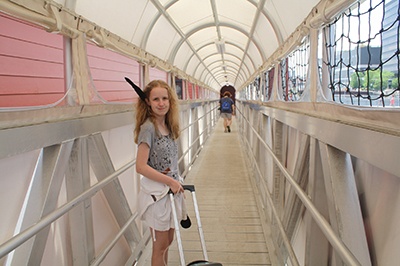 Sights Around The City