It has been so incredible to hear from the numerous participants of our Share Your Story segment, the first-hand advice and experience you've provide has helped patients become motivated to improve their quality of life and see that a COPD diagnosis is truly not a death sentence. Today's story comes from Kerry Zickafoose, she is a mother to a very loving daughter Haley, who was diagnosed with surfactant protein C deficiency after becoming extremely ill 3 hours after birth. Causing interstitial lung disease and forcing Haley to be tied to cumbersome oxygen tanks. However, Haley doesn't let her interstitial lung disease hold her back from learning to ride a bike, swim or even play her favorite sport soccer.
What was life like leading up to your diagnosis?
My daughter Haley became very ill 3 hours after birth. Haley has surfactant protein C deficiency which causes interstitial lung disease. There is no cure.
How have you adjusted your lifestyle post-diagnosis?
Life for a child on oxygen is awful. Being sick and tethered to a tank you get left behind. We have done our best to find a way around oxygen. She would swim with long tubing. She learned to ride a bike with an oxygen backpack. I ran behind her at a soccer game when she was younger.
What friend/family members provide support? How?
It is mostly just the two of us. Haley's aunt and Grandpa live 30 minutes away. In an emergency Grandpa is always there. However oxygen, g-tube, and meds are too overwhelming. Many friends have supported us. My employer Hospira Inc and formerly Abbott Laboratories have supported us from day one.
If you were talking to someone recently diagnosed with COPD, what's some advice you would give them?
Per Haley "if you focus on the one thing in life that you really want to do then you can get through it"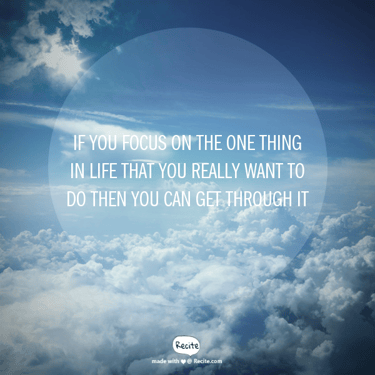 What was the hardest thing to cope with after your diagnosis?
Per Haley "oxygen is the hardest thing to cope with"
What else should we know about you?
Haley loves soccer.
Conclusion
Do you or someone you know have COPD? If so then share your story and help newly diagnosed patients see that a COPD diagnosis isn't a death sentence but more of an adjustment to their daily life. Patients are able to live long, active and social lifestyles by making a few vital lifestyle changes. By sharing your story you will provide them with first-hand experience on how to live a COPD friendly lifestyle, while encouraging them to do the same.
Check out our video about Haley and her experiences at Roundup River Ranch summer camp: