Share Your Story: A First-Hand Experience with COPD
The COPD Store would like to introduce our next patient that has given us the honor of sharing her personal story with chronic obstructive pulmonary disease (COPD). April Norman, a loving single mother and grandmother of 3 children and 2 grandsons. She is also the face and creator of HOPE for COPD, an online resource for patients to get actionable and factual COPD information, not from a doctor's perspective but from a patient that knows exactly what you're going through. As a 42 year old patient, April is apart of the younger demographic that is impacted by COPD and offers a truly unique perspective on a disease that is widely seen as only impacting older demographics.
What was life like leading up to your diagnosis?
I worked full-time as a retail manager in a well known pet store. On weekends I attended concerts that I promoted through social media and sold merchandise for my friends band at the shows. My family and I spent time walking the trails at the forest preserve and I had a busy social life. Then I started getting pneumonia every 2 months. It would take 5-6 weeks to recover just to have it flare up again. I continued to work for a year before finally going to the ER and being hospitalized with pneumonia and sepsis for a week. After that I was doing well until I got pregnant with my now 6 year old. I was seeking medical treatment for a year after giving birth to her because I was so tired all the time. Eventually, I assessed my savings and decided I could take a year off work to focus on my health. It took another year until I was 38 to get a diagnosis of COPD with an FEV1 of 40%.
How have you adjusted your lifestyle post-diagnosis?
I no longer work. With a little person at home, I feel it is most important to spend time with her and try to eat healthier, exercise, and avoid anything that can cause an exacerbation. Also, avoiding allergy triggers and others who may be sick with anything contagious. This helps keep me healthy and at my best for the most important people in my life.
What friend/family members provide support? How?

While I try to do everything for myself, I do have to depend on my son in laws to help carry heavy items for me. My nearly 6 year old knows what to do if mommy has an exacerbation, she grabs my inhaler box and brings it to me. She even reminds me to take my medications, when she remembers of course.
What is your greatest achievement in life that you are most proud of?
My children are my pride and joy. But, after being diagnosed, I had to read everything I could about COPD. Then I started HOPE for COPD, where I share all of that information with others. It is great to share our stories, information, and learn from people who have had COPD for longer than ourselves.
If you were talking to someone recently diagnosed with COPD, what's some advice you would give them?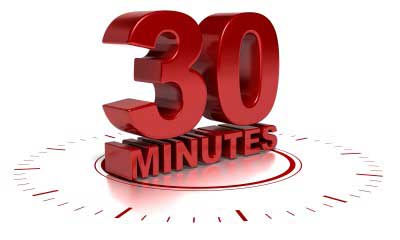 Get into pulmonary rehab, or join a gym! Exercise every day, even if it is only for 5 minutes at a time. Get a full 30 minutes in everyday! Try different exercises to find something you are comfortable with doing. I have arthritis in my left hip, knees, and feet. Qi Gong is a great way to get moving, gently. Also, talk to your doctor about heartburn or silent reflux. It can be an issue with COPD patients, as it was with myself.
What was the hardest thing to cope with after your diagnosis?
I feel like I am cheating my almost 6 year old out of experiences I was able to give my adult kids. Full days walking at the zoo, the pumpkin patch, hikes, shopping at the mall now takes ALL day. Laughing* I can do all of those things, but very slowly.
What else should we know about you?
I am a single mother with a 28, 22, and soon to be 6 year old who I home-school. I also have 2 grandsons who are 9 and 7. When I am not busy with my family, I am working on my HOPE for COPD efforts to raise awareness and spread information to the masses.
Conclusion
Whether you have just been diagnosed or have been living with COPD for years, you can take the tips and information provided from April's first hand-experiences with COPD and apply them directly into your daily life. A COPD diagnosis isn't a death sentence but merely just an adjustment to the way you live. What do you struggle with most with your COPD? Leave your response in a comment below. You may even find other COPD patients that are struggling with the exact same thing! Don't forget to like the Hope for COPD community on Facebook.