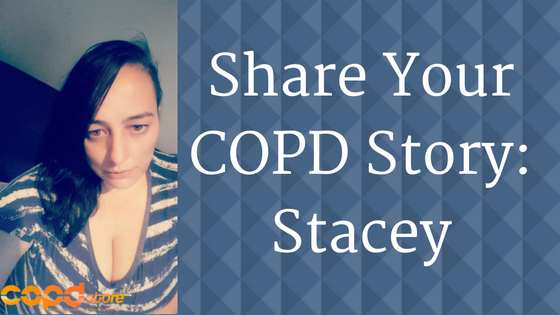 Today we are excited to bring you the personal COPD story of Stacey, a dedicated professional wrestler and trainer. Stacey has been wrestling for over 30 years, but also picked up the unfortunate habit of smoking.
Her dedication helped push her to finally quit the cancer stick, but unfortunately it was too late, as 5 months after quitting she was diagnosed with COPD.
You'll be hearing from Stacey to see exactly how she manages her respiratory disease by consistently maintaining a positive outlook and making lifestyle adjustments.
What was life like leading up to your diagnosis?
I had given up smoking 5 months before. I was working, as a professional wrestler & trainer, also a Mum. While I was smoke free I wasn't eating well.
How have you adjusted your lifestyle post-diagnosis?
My life has changed completely. In ways for the better. I eat 4-6 times a day, only healthy foods. I exercise for a minimum of one hour a day but mostly longer. My house has been decluttered & dusted. I take every day as a blessing and am thankful at this stage I can still do what I used too.
What friend/family members provide support? How?
My close friends came and cleaned my whole house while I stayed at my Mums. They have been very encouraging and loving.
What is your greatest achievement in life that you are most proud of?
My children are my greatest achievement.
If you were talking to someone recently diagnosed with COPD, what's some advice you would give them?



Stop smoking if you still do

EXERCISE as much as you can

Learn everything possible about the condition

Encourage others to give up smoking

Stay positive


Eat well, rest heaps
What was the hardest thing to cope with after your diagnosis?
Knowing I may have to give up my wrestling which has been my passion for 30+ years. Also that I have shortened my life over an addiction. It's hard to grasp. But I take pride I gave up before diagnosis.
What else should we know about you?
I'm firm but fair. I am a fairly positive person and I aim to change the world as much as one person can!
Conclusion
It's important for you to not focus on the negative impacts of your COPD, but instead to put your energy towards ways you can actually improve your disease. You can improve your disease by quitting smoking, exercising regularly, educating yourself on COPD, staying positive, following prescribed treatments, eat well, and rest!
Help someone recently diagnosed with COPD by sharing your story! Simply click the image below and your story will be shared on the COPD Store blog.