You may shy away from traveling like you once did due to mobility or other health problems, in fear of complications or at the thought of risking injury due to falling. Or maybe you simply think that you are not physically capable of traveling.
However we are here to tell you that you can still travel and see the world with your loved one despite your mobility or health issues with only a few modifications to the way you travel.
Traveling won't be the same as before but by using the actionable tips below you can enjoy a seamless and streamlined traveling experience.
Travel Tips for Senior Citizens
1) Call Your Travel Provider in Advance
Whether you are traveling by boat, plane, or train it is important that either you or a loved one calls your service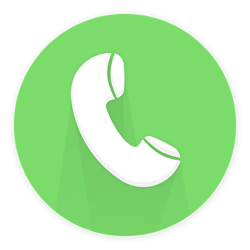 provider in advance to let them know that you have mobility, oxygen, or other special requirements.
By law your service provider has to provide mobility accommodations, however they need enough notice (24-48 hours) in advance to prepare the necessary accommodations.
It's important that you take full advantage of the mobility arrangements that are available free of charge through your travel provider.
Often times these accommodations can be chosen at the time of checkout, such as the need for wheelchair assistance, wheelchair storage, assistance with boarding and more.
If you do not confirm these arrangements at the time of reservation, the airline, bus or train line has no obligation to offer them at the time of check-in or while en route.
2) Be Precise with Your Needs
When calling your travel provider, make sure you or your loved one is extremely precise in your mobility or other special requirements you may need.
If you require wheelchair assistance from your car to your terminal, let them know and be sure to request a seat assignment dedicated for disabled travelers.
When traveling alone, you should pre-arrange human assistance from the counter, through security, to the terminal, and then to board and unboard the aircraft.
Tell them exactly what you can and cannot do, the more information you provide in advance the better they can help you when your traveling day arrives.
Also if you require the use of a medical oxygen device such as a portable oxygen concentrator.
You should also notify your travel provider, and make sure you meet all their necessary requirements.
Each airline has different requirements so be sure to check with your airline to ensure you have everything you need. A few things you may need include: having a doctor's note, oxygen prescription, and 150% of your flight time in battery life.
Check out this list of FAA approved portable oxygen concentrators.
3) Travel with Proper Documentation
Driver's License or Passport

Copies of Prescriptions

Statements of Medical Conditions from Physicians & Medical Treatment Centers

Medicare and Insurance Cards
Don't leave the house before making sure you have all necessary documentation on hand.
You or a family member should make 3-4 copies of your passport, driver's license, insurance and medicare cards, travel tickets, itinerary, boarding pass, in addition to your physician prescriptions and medical statements.
Once you have made copies of the necessary documentation, place one copy in your carry-on, a copy in your checked luggage, another copy that is forwarded to your travel destination's hotel, and one that's left at home.
You should also travel with a note from your doctor that outlines your exact condition(s), needs, possible complications and other important health information.
Be sure to also travel with your doctor's contact information close by, just in case you run into any emergency complications.
4) Don't Forget to Get Vaccinated
Before booking your trip, you should ask your primary doctor if you are cleared for travel.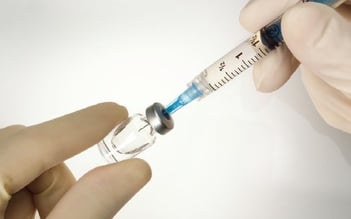 Once you have received travel clearance from your doctor, you need to ensure you are up-to-date on all of your routine vaccines.
These vaccines include measles, mumps, seasonal flu, and rubella (MMR).
Although these vaccines remind you of when you were a child, they are extremely necessary, especially when traveling outside of the United States. As these diseases are more common in other countries, as well as at your age due to a weakening immune system.
Depending on the countries that you plan to visit there may be additional recommended vaccines. These can included vaccines for hepatitis, yellow fever, typhoid or polio.
This is why it's so important for you to schedule an appointment with your doctor, so they can assess and address any possible medical conditions that could impact your travels. And to asses whether or not vaccines are necessary for you.
5) Book a Direct Flight
When booking your travel arrangements aim to schedule a direct flight rather than a connecting one. Not only will this reduce your overall traveling time, but it will also help reduce the chances of missing a connecting flight.
Another benefit of flying direct is you won't feel rushed, which can lead to falls or other injuries simply because you are in a hurry and not paying attention.
Airline Resources for Seniors:
6) Take Advantage of Airfare Discounts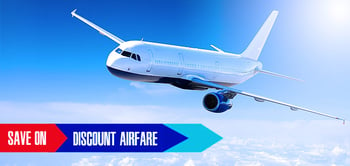 Not everything about getting older has to be negative, with age comes benefits that are not available to your younger counterparts.
When booking your airfare, ask the representative about any senior citizen discounts they may offer. So it's in your bank accounts best interest to at least ask. The worst that can happen is they don't offer any discounts.
Opt to book directly through your airline, rather than a 3rd party travel site such as Expedia. As airline specific senior citizen travel discounts may not be available through travel sites or travel agents.
Check out this list of airfare providers that offer senior discounts.
7) Travel with an Emergency Repair Kit
If you are traveling with your own personal wheelchair or scooter that features pneumatic wheels, you should assemble a small repair kit with necessary items to repair an emergency flat. You can purchase repair kits of varying types from your local bike shop.
To prevent unwanted wheelchair complications during travels, you should send in your wheelchair or scooter to a repair shop for a general check over. Especially if you haven't had your wheelchair or scooter serviced in a while.
Doing so will eliminate you having to locate a repair shop, and save you from wasting time on waiting for the repair to be finished.
This is an important step because wheelchairs can take a beating during travels. So set yourself up for success and prepare for an unexpected repair.
These tools can also help in the event that you have to disassemble your wheelchair to put in the taxi or rental car.
8) Plan Your Traveling Time Accordingly
You may not have the energy levels you once had, which is why it is important that you plan your travels during less busy times.
Traveling is a lengthy process that is only worsened during busy hours, avoid the hustle and bustle by traveling mid-morning or early afternoon. This will make it easier to navigate to your destination and expedite the process.
9) Communication is Key
Traveling is not only more exciting with a loved one or friend, but they can also assist with your needs to make your getaway the best it can be.
It's important though that you have an open communication with them. If you feel the activity(s) planned for the day will be too much for you to handle, then let them know that.
However that doesn't mean you should sit in the hotel, communicate with your travel partner and plan enjoyable activities that you can easily do.
Fun and Easy to Do Activities with Mobility Issues:
Visit a National Park

Museums

Explore Eateries

Tour Guides

Riverboat Tours

Watch a Play

Sporting Events
10) Have You Considered a Cruise?
Cruises are exceptional for seniors with mobility restrictions because it's like the attractions come directly to you.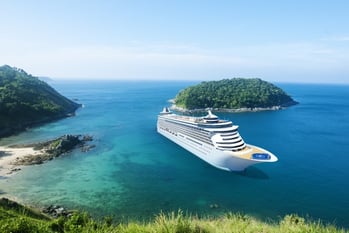 Instead of having to leave your hotel room and explore an unknown city, you can see the sights and enjoy fun activities right on the ship.
Sure you have to navigate around the ship, but with the use of a wheelchair and the help of a loved one you can easily access all the amenities on the ship.
Just be sure to take full advantage of elevators all around the ship.
Cruises are also great when traveling with family because both the kids and adults will be entertained with countless activities.
If you or a loved one requires mobility assistance such as a wheelchair while on the cruise, make sure to call in advance to make the necessary arrangements.
You should also be sure to ask for a wheelchair accessible room. Often the cruise providers below will provide even further accommodations, such as supplying oxygen.
Cruise Lines for Seniors:
Additional Tips for Cruising Seniors:
Choose Appropriate Shore Excursions for Your Physical Abilities

Pace Yourself to Prevent Overexerting Your Body

Take Advantage of Senior Discounts

Meet New Friends
11) Travel with Medications & Maintain Regular Dosing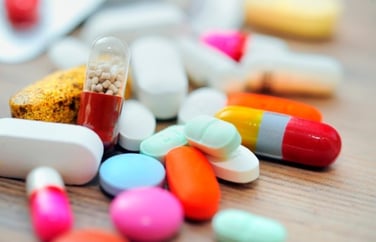 This is a very important tip to keep in mind. You should always store your important medications in your carry-on instead of your checked baggage.
This way you can quickly access them during the flight if needed.
It is also important to travel with dosage information, just in case you need to schedule a doctor's appointment during your trip.
You should also make sure you have an adequate supply, more than you will actually need for the trip in case of an emergency, of medication for the entirety of your trip.
It's important that you stick to your typical medication schedule while traveling. When packing you should store all your prescription and over-the-counter medications in a one-quart zip-lock bag.
For additional organization, you should separate your medications into their appropriate days using a pill organizer.
Something else to keep in mind is maintaining your medication schedule while traveling.
If you are traveling with a friend or family member, ask them to give you a friendly reminder at appropriate times.
On the other hand, if you are traveling solo add reminders into your phone or add medication alarms to your watch.
12) Hotel Requests
Once you have arrived from a long day of traveling, you don't want to be faced with additional obstacles. What I mean by this is you don't want it to be difficult for you to go to and from your hotel room.
When booking your hotel, ask for a room on the ground floor near the entrance due to mobility issues. If a ground floor isn't available, then ask for a room closest to the elevator.
Here are some accommodations that you should look for in a hotel...
Room:
Wider entry and bathroom doorways to accommodate wheelchair access, that are also easy to open

Lever type door handles

Mid-height light switches & power outlets

Grab bars in bathroom

Raised toilet

Roll in shower
Common Areas:
Designated handicap parking

Step free access; level or ramped

Automatic door opening

Level or ramped access to public areas

Elevator access to above ground accommodations
13) Travel with Road Scholar

Road Scholar is a non-profit organization that provides educational experiences for seniors during their travels.
Their all-inclusive packages offer no hidden prices and will open up your mind to new and exciting knowledge while you visit some of the most exciting places throughout the world.
Road Scholar is exceptional for solo travelers, as you will be connected with like-minded people that share your passion for learning and traveling to develop relationships that will last a lifetime. Check out roadscholar.org before booking your next trip!
14) Protect Yourself with Travel Insurance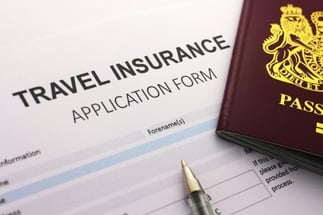 When looking forward to an upcoming vacation the last thing on your mind is all the possible things that could go wrong.
Nothing puts a bigger damper on your trip than becoming suddenly ill or missing your flight.
Although everyone should purchase travel insurance, it's highly recommended for elderly travelers or travelers with a chronic illness.
This is because they are more likely to experience unexpected health complications before or after they arrive at their destination.
Travel insurance keeps you protected during those unforeseen events that prevent you from making your flight.
If you become sick and are unable to make your flight, travel insurance will reimburse you for flight cancellation, provide access to re-booking information for hotels or flights. Additionally, travel insurance will also cover the cost of a medical evacuation in the event of an emergency.
Conclusion
Traveling the world is something everyone should get to experience, just because you have mobility problems doesn't mean you should miss out.
By using the tips provided above you can see the world and all its beauty with ease. What are some of your travel tips that help you combat your mobility restrictions?